6 Great Denver Airport to Aspen Transportation Options
There are many, many ways to get from the Denver Airport to Aspen. Flights are usually cheaper flying into a major airport like Denver, so it's likely you'll need a way to get to Aspen. Whether you are looking for the quickest way or the cheapest way to get from Denver to Aspen, here are a lot of great options.
Let's Jet, Kids! uses affiliate links.  As an Amazon (and other networks) Associate, I earn from qualifying purchases.  It is no extra cost to you.  
Choose according to your budget or your time schedule from one of the following.
Table of Contents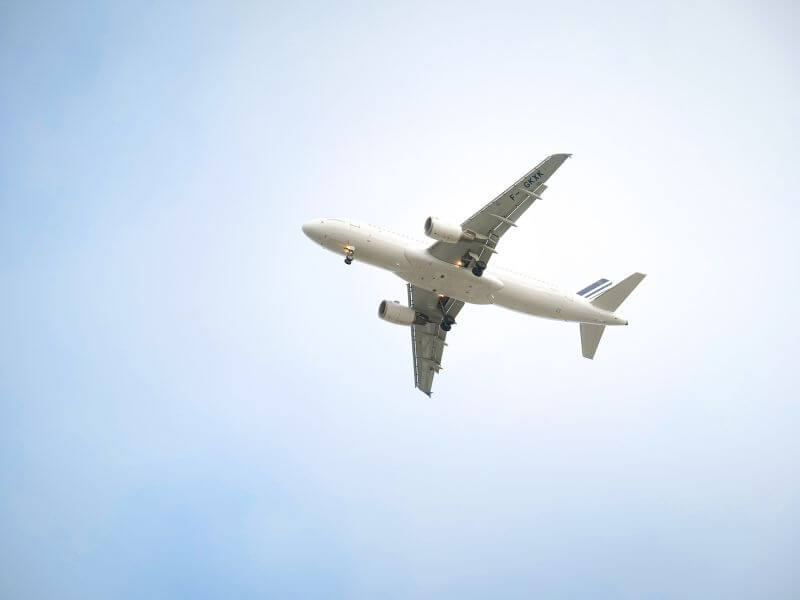 Take a Plane
This is by far the quickest way to make the transfer from the Denver airport to Aspen. To get 125 miles by plane, it'll only take about 55 minutes.
This is the quickest way, but maybe not the cheapest. Taking a flight will cost easily around $300 at best on a typical day. Keep in mind that is per person, so if you are flying with the family, that adds up quickly.
Flying into Aspen will land you at the Aspen Pitkin County Airport (code ASE). The airport is just outside of the downtown Aspen area, so it's quite convenient.
Rent a Car and Drive from the Denver Airport to Aspen
Renting a car at the Denver airport can be a more economical option that driving. And driving only takes about 4 hours, making the price difference worth it.
We had a car when we visited Aspen and loved the convenience of not only getting there, but driving around on our own schedule once there. We did a lot of hiking in Aspen, so we were able to get right to the trailhead using a car (as opposed to relying on Aspen's shuttles).
Renting a car at the airport can really vary when you factor in what kind of car and when you would need it.
But in general, you can get a basic car rental for around $40-$70 per day around the year. During busy seasons (like around the holidays), the rates jump to almost double.
Compare Car Rentals at the Denver Airport
Denver Airport to Aspen Shuttle
There are a few shared shuttle options for getting from the Denver Airport to Aspen that it may be worth a look to compare and see if this is ideal for your party.
Aspen runs free shuttles around town and to the ski areas, so depending on where you stay, you may not need a car. In this case, a shuttle from Denver to Aspen can be economical and incredibly convenient.
Roaring Fork Express is a shared ride from the Denver Airport to Aspen. They offer SUVs, vans, and coaches across their platform and have been in business almost 40 years. While details will vary the price, a typical shared ride for 4 people costs around $550 to Aspen.
Note: They also offer private rides.
Ride the Bus
This is a less convenient and takes longer, but more budget-friendly way to get from the Denver airport to Aspen. It involves a few stops and transfers, but isn't too big of a deal.
First, take the light rail out of Denver Airport to Union Station in Denver. This segment is roughly 40 minutes. It currently costs $10.50 to get to Union Station.
Then, jump onto the Bustang. This will get you a ride up to Glenwood Springs. There are a few departures throughout the day and you can check the current schedule here. The ride on this segment takes just over 4 hours. This segment is currently $14/$28 (child/Adult).
After that, transfer onto the Roaring Fork Transit Authority, or RFTA, bus. This will bring you into Aspen for only a few dollars (currently $4). The bus departs throughout the day.
For about $43 per adult, this route can be the most affordable way to get from the Denver airport to Aspen. It takes a bit of planning to make all the connections, but luckily all the lines run all day long.
As a bonus, the Bustang sometimes runs special sales. For example, at the time of writing this, fares are 1/2 off for two months. That can really cut down some of the cost and make this ultra affordable.
Train
Much like the bus route above, you can also ride a train for the bulk of your trip.
Start like you would above, taking the light rail to Union Station from the airport.
Once at Union Station, transfer onto an Amtrak train to Glenwood Springs. (Find your ticket and pricing). You can choose a budget option of riding in coach, which shouldn't be a problem since you're destination is just a few hours away. At the time of writing, a one-way to Glenwood Springs is around $85.
Once in Glenwood Springs, transfer onto the RFTA bus, as noted above, to finish the final leg to Aspen.
Limo or Private Car
Aspen Shuttle offers private rides from the airport in either a sedan, SUV, or Sprinter Van if your group is larger. Their quoted prices include everything, even the driver tip. If you'd like, you can even hire your driver to drive you around during your stay.
Mr. Chauffeur offers private rides for smaller or larger groups. The black car service is priced per-vehicle, not per person. Getting six people from the Denver airport to Aspen will run around $1100, up to 9 people is $1500, and up to 14 people is $1800. Rates do increase during holidays, so check ahead.
InterMountain Express has private transfers that also charges per vehicle, not per person. They can take you from the Denver airport to Aspen in comfort in one of their luxury vehicles. Rates range from $929 (up to 2 people) to $1959 (up to 14 people) and increase during holidays.
InterMountain Express vehicles have snow tires and ski/cargo boxes so you can bring all your equipment along.
Mayflower Limo is a luxury limo company that will take you in comfort to Aspen. Current rates are just above $900 for the trip. Make sure to read all the rules, such as cancellation (48 hours) or flight delay (you get 1 hour of waiting, but you are charged if they wait longer).
Denver Airport Limo Co is what you imagine a limo to be. While you can book a luxury private car, you can also book a stretch limo for your trip. If you need a posh way of getting from the Denver airport to Aspen in style, this is the one! Must request a quote for rates.
007 Airport Limo Denver must be smooth with a name like that. 007 actually has a lot of options for transferring, though private cars are the main method. You can also take a shuttle, they have nice taxis for your night out, and personal drivers. Request a quote for rates.
Avo Limo Express is another luxurious way to make your transfer from Denver to Aspen. The price comes in around the same as other private cars at $900 for up to 3 people and $990 for up to 6 people. You'll get water for the ride and can request car seats, if needed.
Summit Express has shuttles that run to the main ski areas off I-70, but unfortunately they do not have shuttles that go to Aspen. Instead, you can book a private transfer through Summit Express. Prices vary between $1,500 to $2,000 depending on the ride you choose.
Denver Airport Transportation prides themselves of customer satisfaction. They use only the latest model in vehicles, giving you confidence you'll have a safer ride. They offer both private vehicles and party buses.
Colorado Airport Express is noted as a shuttle service, but that is for more local areas. The service to Aspen provides a private car. The cars can fit up to 6 passengers and 9 pieces of luggage. You can also request a car seat.
What is the Cheapest Transportation from Denver to Aspen?
The cheapest transportation from the Denver Airport to Aspen is by taking the bus. This involves getting on the light rail to Union Station, then getting on the Bustang to Glenwood Springs, and then hopping on the RFTA bus to Aspen.
A flight or private transfer may be easier and quicker, but it will run a few hundred dollars per person, whereas taking the bus option typically costs under $50 per person.
How Far is the Drive from the Denver Airport to Aspen?
To get to Aspen from the Denver airport, you'll drive around 180 miles. A direct trip there takes just under 4 hours, assuming there is no construction or traffic.
Denver Airport to Aspen Directions
Take I-70 west to Glenwood Springs exit 116. Then head south on 82. This will take you right into Aspen.
Alternatively, you can take I-70 west to Copper mountain and get off at exit 195. Head south on 91 until you get to Leadville. Head south through town and turn onto 24, heading west and then south. After 16 miles, turn right onto 82 west. This will take you into Aspen.
Transportation from Aspen to Denver Airport
Many of the options above offer return transportation.
You can also book a one way back here with the option to cancel up to 24 hours in advance without penalty (not a common cancellation policy perk!)
Book your Aspen to Denver Airport ride
Transportation from the Denver Airport to Aspen
As you can see, you have a lot of options for getting from the Denver Airport to Aspen. The most affordable, though less convenient route is the bus options. The quickest way is taking a plane. And a convenient, hassle free option is one of the many private cars or limos to take you from Denver to Aspen. Of course, renting a car and doing it yourself is great too, allowing you to be completely on your own schedule.
You may also like: