Road trips can be a great way to take a family vacation and see many places. Often times, it's more affordable as well. Instead of needing to buy X-amount of plane tickets, rent a car, and plane tickets to multiple destinations, you can just hop in the car and see multiple destinations without having to step into the airport. Enter: the Seattle Road Trip for families.
Let's Jet, Kids! uses affiliate links.  As an Amazon (and other networks) Associate, I earn from qualifying purchases.  It is no extra cost to you.  
If you're wondering how to take a kid-friendly road trip without a long drive, you've come to the right place!
---
This is a 4-part series Road-Trip Guide for the Family through the Northwest.
Part One (this post) will show you fun things to do in Washington.
Part Two will give you fun ideas for the family in Oregon.
Part Three will take your family on fun and unique experiences in Idaho.
Part Four will turn the loop through Montana, Northern Idaho, and back to Seattle.
---
One of the things I don't love about road trips is the LONNNG drives in the car.
With this Ultimate Road Trip from Seattle, I've created an itinerary that doesn't require more than 4-1/2 hours between any stop. This is ideal for so many reasons.
You can get out and stretch
It's nice to be able to actually get somewhere without having to stop for the bathroom multiple times
There's only so many ways to entertain a young one in the car before getting fussy
There's only so many ways to entertain an adult in the car before getting fussy (or is that just me? 😳)
You can cover multiple destinations! Without trekking through multiple airports!
---
Need extra tips for keeping kids happy in the car? Check out the Fun Car Games post
---
This road trip itinerary is ideal for families or just adults. There are many, diverse, fun things to do on this trip. It will take you through parts of Washington, Oregon, Idaho, and Montana. And the best part? It makes a loop! You can begin anywhere on the route and enjoy the whole experience. And there's no one-way lonnng travel back home once you're done.
Ready for it? Here it is:
Seattle Road Trip – Seattle
(Really, begin wherever you want on the loop. For our purposes, we begin in Seattle.)
Things to see and do
The Great Wheel– Get a great view of the Seattle area from atop the Great wheel! Go in the evening on the weekend to see a half-million LED lights light up the wheel!
$10-15 per person (free 2 and under)
$50 if you'd like a VIP glass bottom cabin
Space Needle– this iconic structure will also give you a majestic view of Seattle. You can also step onto the glass bottom floor, or view from an outside deck.
$26-35 general admission, discounted for Washington residents.
Pike Place Market– This iconic Seattle stop features a farmer's market, crafts specialty food, shopping, and of course seafood. Walk around and pick up some local flavor, or just enjoy being in the middle of famous market!
Walk over, or drive and park in the nearby garage for $4 / hour.
Chihuluy Garden and Glass– a beautiful and unique stop to see the works of Dale Chihuly, a native to Washington who has glass projects all over the world. His long-running exhibition has been in Seattle since 2012.
$19-32 admission. Or combine with the Space Needle admission for a discounted package rate
Save on Top Attractions in Seattle with the CityPass
Alki Beach State Park- escape city buildings for a bit to see Alki Beach. Alki beach is where Chief Seattle met the first white settlers and assisted in building shelter for them. With volleyball, a pier, a wide path and a great beach, you could spend a while relaxing or playing at Alki Beach.
Seattle Aquarium- Discover and learn about animals of the Puget Sound and all of the ocean. The Seattle Aquarium is the 9th most visited aquarium in the United States.
$23-33, discounts for WA residents
---
Many great attractions in Seattle can be discounted when you purchase the Seattle City Pass! You get access to the Space Needle, Aquarium, Chihuly Garden and Glass, and MORE! Check it out here:
---
Seattle Road Trip – Tacoma, Washington
Things to do and see
After a day (or longer!) in Seattle, head to Tacoma. It's just a short drive away, but still worth stopping. Here are the best things to see:
Chihuly Bridge of Glass– even if you stopped at the Chihuly Glass and Garden in Seattle, be sure to see this amazing display over Interstate 5 in Tacoma. Free to walk over, the bridge lights up at night, making a beautiful display of color.
located next to the courthouse, over I-5
Free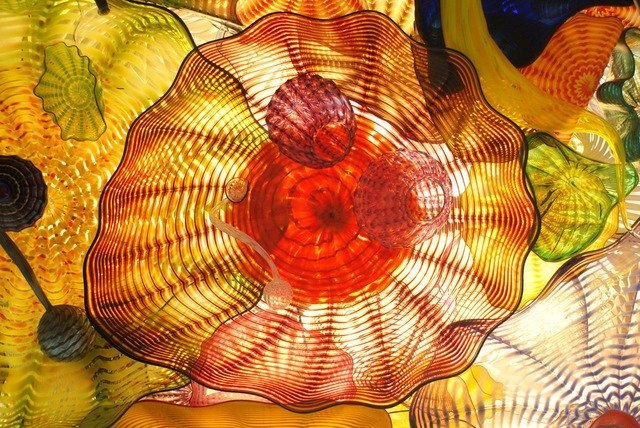 Point Defiance Park– This is a beautiful natural playground not to miss. Stop at Owen's Beach, where you'll find picnic shelters, restrooms, and plenty of parking (free!). Stay and play at the beach, or walk along the promenade.
Make sure to also visit the gardens at Point Defiance park. From Dahlias and herbs, to a rose garden or Japanese garden, there's plenty to see here!
Click HERE for more info on Point Defiance Park
Chinese Reconciliation Park– take a stroll through the beautiful gardens, all while learning about the history of the treatment of the Chinese in the area, as well as some viewing some beautiful architecture. This is one of those learning opportunities to teach kids empathy and compassion all while they learn history.
Chambers Creek Regional Park– On your way out of Tacoma and onto Olympia, make sure to stop at Chambers Creek Regional Park. With 2 miles of shoreline, you and the kids can walk along 5 miles of public trails or enjoy the public beach. Enjoy views of the Puget Sound while you enjoy all this park has to offer. Nearby is a nice golf course with dining options.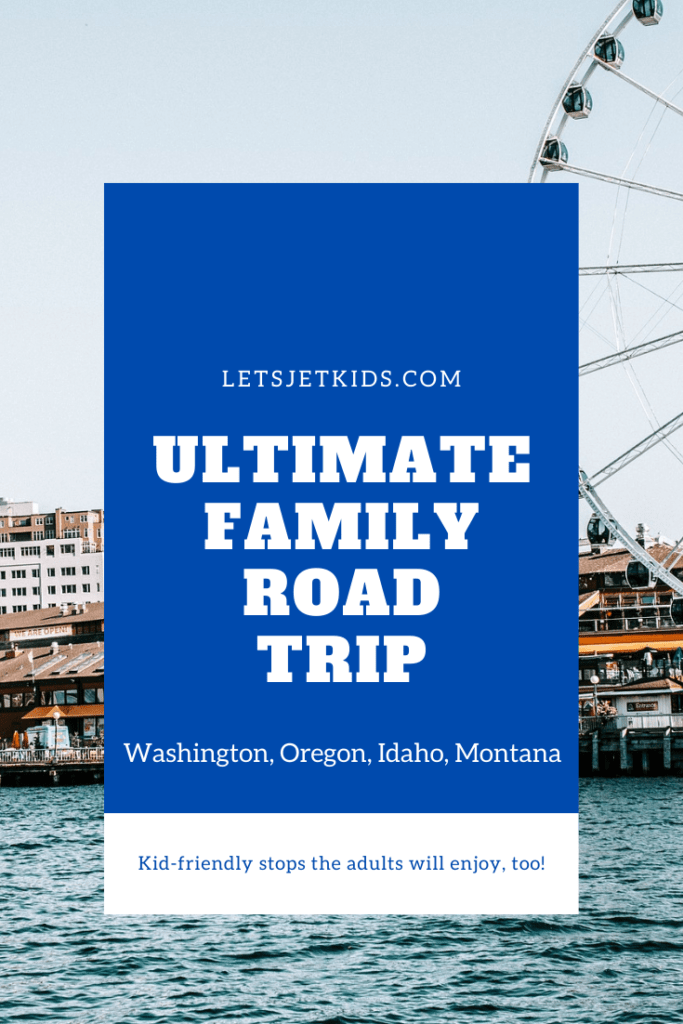 Seattle Road Trip – Olympia, Washington
Things to do and see
Olympic National Park– this is its own stop while visiting Olympia. About an hour out of Olympia, this national park has so much to see. Here are a few highlights:
Ruby Beach– beautiful shoreline with views of large rocks jetting out of the water. Kids can play in the pooled up water on shore or discover crabs, sea stars, and other ocean life near the seastacks.
Olympic National Forest– trees, animals, camping, shoreline, waterfalls, and rainforest feels…this has it all! If you have the time, allow a full day (or even two!) in this huge national forest.
Hurricane Ridge– this 17-mile stretch of road will wind you through both forests and snow-capped mountain peaks. Beautiful views included!
Second Beach Trail- Hike this trail to reach another beach spot. The beach has fallen logs, making a scenic photo-op! Bonus: get there early in the morning when the tide is low so the kids (and adults) can enjoy seeing the sea stars!
Rialto Beach– another beautiful beach spot, covered in driftwood, and full of sea stars and ocean life.
Crescent Lake– with a stunning, scenic backdrop, spend some time enjoying the views, taking a chilly swim, or renting some kayaks to explore this gorgeous lake. Crystal clear water is a bonus!
Sol Duc Falls– we can't forget a waterfall! This hike is less than a mile (one-way) and is easy enough for the kids! Enjoy the lush forest on your way!
You could spend a while in Olympic National Park, or just hit some highlights. This is the most beautiful part of this Seattle Road Trip.
>>For a more detailed list of recommendations, head here for detailed hikes, beaches and sites to visit in Olympic National Park with kids!<<
Nisqually National Wildlife Refuge– Located within the south part of the Puget Sound, this is a great place for observing migratory birds. The refuge is thousands or acres of both salt and freshwater marshes and forests. Take the 1 mile boardwalk or some of the other trails (7 miles in total) for a relaxing viewing experience. https://www.stateparks.com/nisqually_national_wildlife_refuge_in_washington.html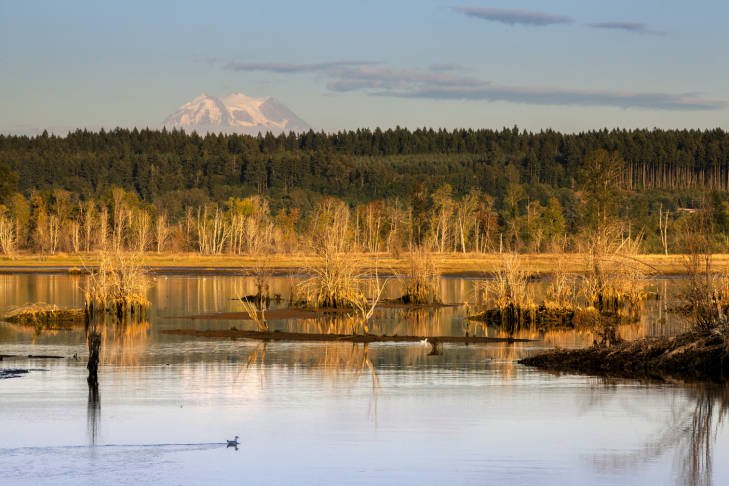 Farmer's Market– Open on the weekends, this farmers marker boasts fresh produce, foods, and crafts from locals. Pick up some goods and then take a short walk to the water to enjoy them!
Hands On Children's Museum– As the largest and most-visited Children's museum in the Pacific North West, you don't want to miss the opportunity to stop here while you're in town! With over 150 exhibits, you can play all day with the kids here. See all there is inside (art, science, and nature) and then head outside to the Outdoor Discovery Center for some climbing, playing, ship-driving of fun!
Photos courtesy of The Hands On Children's Museum (pre-covid photos):
Those are the destinations for this Seattle road trip for starting in Seattle, Washington. The next part will cover a Seattle to Portland road trip (and other parts of Oregon).
That's it for Part 1! Make sure to check out Part 2 for kid-friendly activities that the whole family will enjoy through Oregon!
Save to Pinterest!