The Best Idaho Road Trip with Kids – 5 Cities!
Thinking about taking a family road trip though Idaho? There are a lot of obvious places to go, but also some quite unique stops I'll show you here. Best of all? This makes a GREAT Idaho road trip with KIDS!
Let's Jet, Kids! uses affiliate links.  As an Amazon (and other networks) Associate, I earn from qualifying purchases.  It is no extra cost to you.  
Find fun and exciting things to do in Idaho as you make your way through 5 cities with 18+ fun things to do in Southern Idaho, from Nampa to Idaho Falls. Experience nature, city, unique museums, sand dunes, and more things you will ALL love with these family friendly Idaho attractions.
We have four kids, so I've researched some family friendly Idaho attractions that I know they would love. We love to stop by fun attractions on road trips that are both popular, exciting, and unique. It's a great way to break up a drive and to get to know a place better.
Take a look and plan out a great road trip through Idaho for your family.
Looking For a Longer Road Trip?
This is Part 3 of a big itinerary that begins and ends in Seattle. You can totally just do the Idaho portion if you'd like.
But if you'd like to make a bigger road trip, make sure to see Part 1 (Seattle to Olympic National Park) and Part 2 (Oregon). Then stop through Idaho, and continue to Part 4 (Montana, northern Idaho, and back to Seattle). It makes a loop so it doesn't matter which part you start on if you want the longer road trip.
THIS Post will take you through fun places to see in Idaho. The towns you'll experience with the family are Nampa, Boise, Twin Falls, Sun Valley, and Idaho Falls.
Table of Contents
Idaho Road Trip with Kids – Nampa to Idaho Falls
Here are some of the most FUN things to do on your Idaho Road Trip with Kids; because the whole family should have fun!
1- What to see in Nampa – Idaho Road Trip with kids
Warhawk Air Museum
John Paul and his wife Sue began restoring old planes early in their lives. They even dug one up from a field in Canada and shipped it to their home in California!
Eventually, they moved to Boise, Idaho and began restoring a WWII plane, to which many people came to watch. People started leaving WWII items, and the collection is now all part of the Warhawk Air Museum, now in Nampa.
This makes a fun stop during an Idaho road trip with kids who have a fascination with planes, or history!
Children 5-12, $5 general admission
Adults – $12 general admission
closed Mondays
Deer Flat Wildlife Refuge
Deer Flat Reservoir was created for early settlers who needed irrigation for their land. Their land was on desert ground, which had great soil, but no water. In 1909, the 9,000 acre lake was named the Deerflat Wildlife Refuge by President Roosevelt, knowing the water would attract all sorts of wildlife in the dry area.
Take the kids to the observation deck to watch the wildlife, walk around the trails, or dip your feet in the water. Free.
Visit the Deer Flat Wildlife Refuge Website for more info.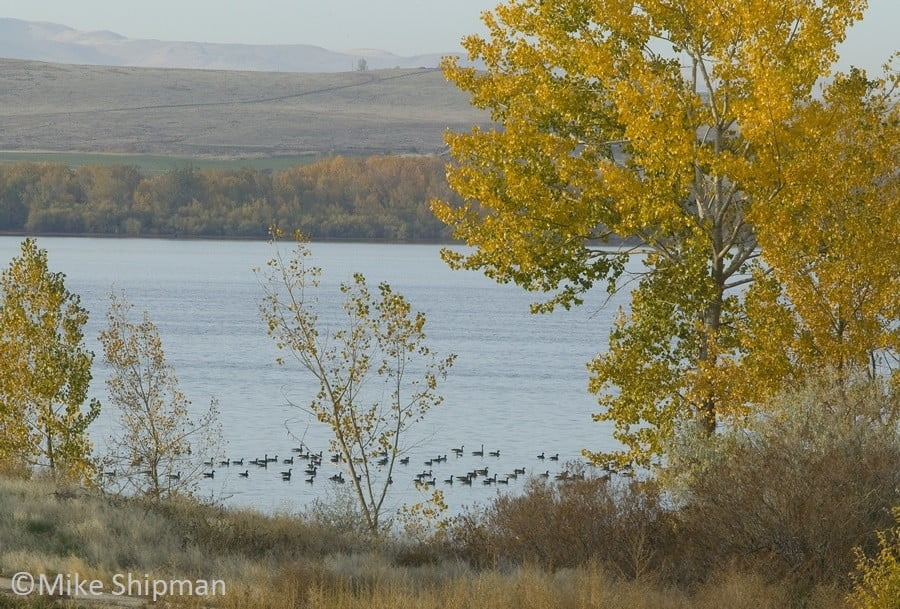 2- Fun Things to do in Boise – Idaho Road Trip with kids
The largest city in Idaho makes for a great place to stop and spend a couple days during your Idaho road trip. Boise boasts enough to do and places to eat like a city, but enough nature to explore to forget you are in a city.
Shakespeare Festival
(paused for 2020). This place seems amazing. Walk into a large, outdoor amphitheater with your own food and drinks, or stop of the Shakespeare Café on your way to your seat. Note: for children under 6 can only attend "Family Night" performances. Shows are May-September. The venue also hosts a mini-concert series. https://idahoshakespeare.org/
Boise River Greenbelt
Hop on the greenbelt to experience all the beauty of Boise! The kids will love this easy trail and watching the paddle boards, tubes floating, surfing, and beautiful scenery as you walk along the river. Rent some bikes and get on-and-off the trail whenever you need to make a stop!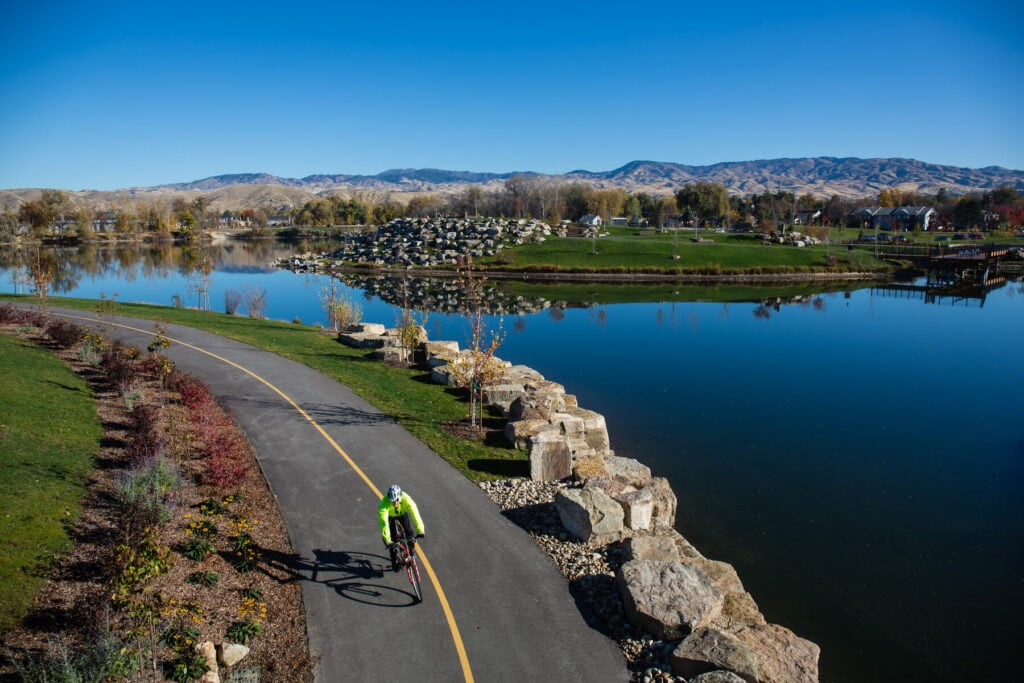 Boise River Greenbelt: Esther Simplot Park grand opening and dedication on November 2, 2016. (Otto Kitsinger for City of Boise)
Barber Park
Walk around and enjoy the open space, or rent a raft for the family and float down the Boise River for a few hours! The cold water will bring some relief on a hot Boise day. Just remember some $$ to grab a shuttle back to your car 🙂
Scavenger Hunt
For a fun, affordable way to bond with the whole family and experience the city, try a scavenger hunt! Find great libraries, theaters, and museums as you explore the historic part of Boise.
Bruneau Sand Dunes
These sand dunes are a must do on your Idaho road trip with kids. We spent a day at Great Sand Dunes National Park in Colorado, and now we are motivated to visit more dunes around the country.
Bruneau Sand Dunes are fun, picturesque sand dunes in Idaho. This is about an hour south of Boise.
Stop here on your way out of town to the next stop (about a half-hour off the highway). Grab some lunch to-go in Mountain Home (the city right off the highway) and park at the end of the road at the sand dunes.
Park, use the restroom, and enjoy the little beach while you're there. Then move on to sledding down the dune from a sand board rental at the visitor's center (only available if temperature is under 80 degrees). Remember to bring water, and bring extra if its a hot day!
$5 entrance fee, exact cash
If you're here in the summer, take advantage of the star-gazing on Observatory Nights (late March to early October, except long holiday weekends). This is one of the most fun family friendly Idaho attractions.
Bruneau Sand Dunes, Image Credit Sdnet01
3- Twin Falls – Idaho Road Trip with kids
We just have one quick thing to do in Twin Falls, but it's a must!
Shoshone Falls
The most popular site to see is Shoshone falls. Both adults and kids will have fun seeing this tall (taller than Niagara!) waterfall splash to the bottom. The later summer/fall you go, the more water levels start to decrease. If you happen to be there in spring, you'll see quite a show!
$5 entrance fee per car
Park and walk just a few feet to the viewing area. (Walk up Canyon Rim Trail for more viewing areas though.)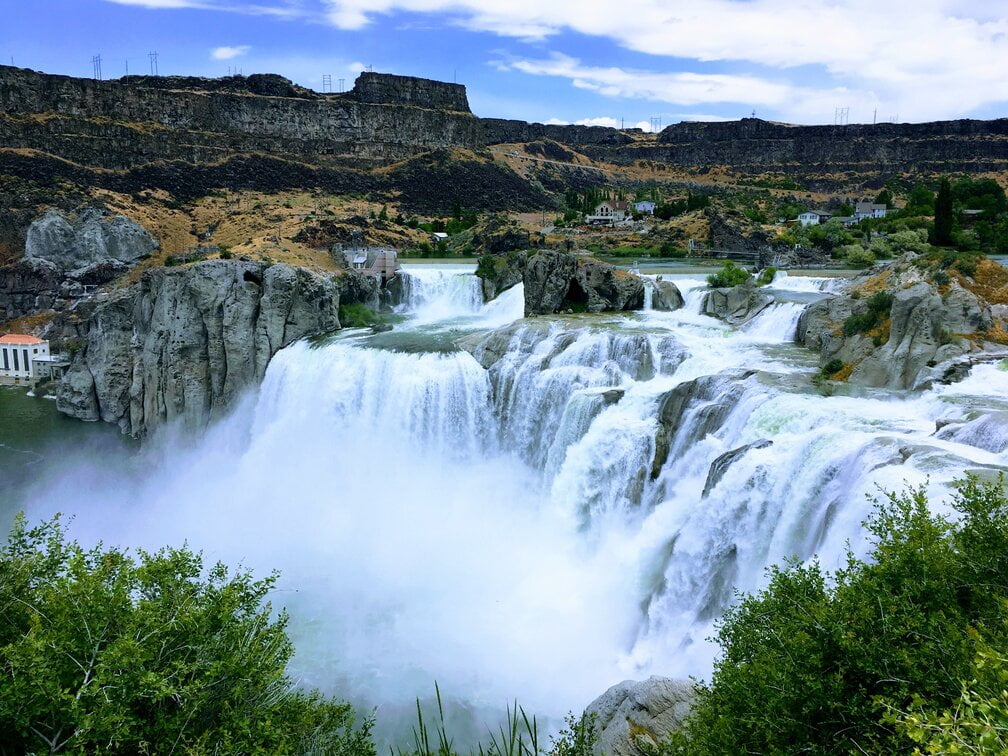 4- Sun Valley – Idaho Road Trip with kids
Sun Valley is a popular vacation spot, and has fun things to do for kids and adults alike! Once you are here, enjoy the free shuttles around town.
Baker Lake
Bring a picnic lunch and hike this easy, 1-1/2 hour round-trip trail to Baker Lake. The hike is filled with greenery and wildflowers galore!
Sun Valley Stables
One of my girls' favorite things to do is go on a horseback ride, so I had to include this in this Idaho Road Trip with Kids.
Enjoy a nice, 1-hour horseback ride through the area. Sun Valley Stables welcomes beginners to experienced riders!
$65/person for 1-hour ride
Sun Valley Outdoor Ice Rink
One of the few year-round, outdoor ice rinks. This full size rink features world-class and olympic skaters. Feel free to watch them practice, or hop on and have the whole family skate! Come back in the evening to watch an ice show (canceled 2020).
$14 per adult
$12 per child
Free for kids 5 and under with paying adult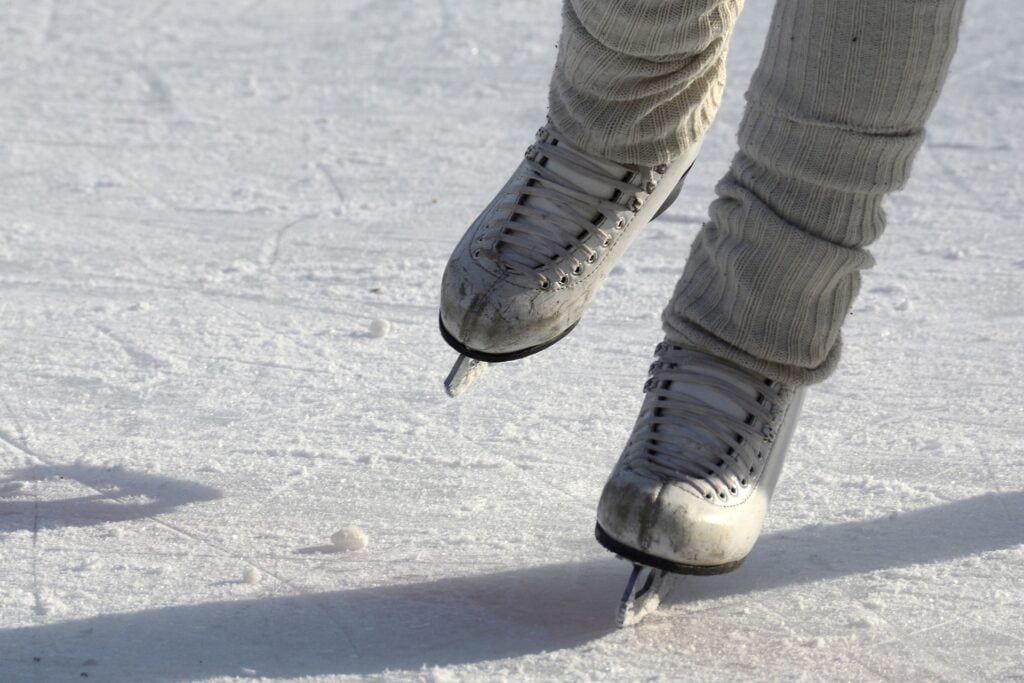 Sun Valley Lake
The kids will love renting a paddle boat to play on the lake. Afterwards, play in the sand, beach volleyball, or a game of horseshoes!
Paddleboat or kayak- $25/hour
End of June to Labor day, Thursday thru Sunday
Gondola at Bald Mountain
Take the gondola up for great scenic views. Then, enjoy lunch at Round House Restaurant on the top of the mountain.
$21-$29 for a ride up the mountain. Under two are free.
Thursdays-Sundays
5- Idaho Falls – Idaho Road Trip with kids
Next stop on the Idaho road trip is Idaho Falls. Here you'll find fun, learn a little, and even see a unique place in Idaho!
Hell's Half Acre
About a 40 minutes west of Idaho Falls, this stop is a great place to stretch on the way from Sun Valley to Idaho Falls. The kids will have fun learning about a volcano that erupted over 4,000 years ago as they explore around this lava field!
Snake River Greenbelt
Enjoy a nice walk down this paved trail along the Snake River. Observe wildlife, take a photo on one of the bridges, search for the different sculptures, and enjoy the Japanese Pavilion.
Tautphaus Park and Zoo
Lions, tigers, bears…this zoo is impressive for its small size and the small town it's located in! And it comes with a small price (compared to big city zoos!)
$8 for 13+, $5 children, free for 3 and under
Tautphaus Park
This is a perfect stop for kids on your Idaho road trip. This park features multiple playgrounds, picnic areas, tennis courts, sports field…AND a ferris wheel and other amusement rides! They really take "fun" to the next level at their park!
Idaho Potato Museum
Because you can't go to Idaho and not learn about the potatoes! Check out this unique attraction in Idaho. This place started as a railroad depot, then a potato expo, and now a museum.
Come and learn about the history of the potato, food security around the world, and growing/harvesting potatoes! The kids will also enjoy learning fun experiments with potatoes.
Save your appetite, because here you can snack on some french fries, baked potato, or…gulp…potato ice cream! (When in Idaho…!)
30 minutes from Idaho Falls.
$6 for adults, $3 for 5-12, Free for 4 and under
Photo with the potato artist Yuki Matsuura, image provided by Idaho Potato Museum
Idaho Road Trip Fun
What did you think of the popular and unique places to visit in Idaho? This family road trip through the northwest is full of fun, and Idaho doesn't disappoint!
Make sure to check out the final post that will take you through a piece of Montana, northern Idaho, and back to Seattle!
Don't forget to check out: