Big Bus Tours- The Best Way to See A New City
We went to San Francisco a couple years ago, and I kept seeing Big Bus Tours busses everywhere we walked. (We enjoy walking and it is my tour-of-choice when possible!) Right outside of our hotel was a stop for the Big Bus Tours bus and every 20 minutes or so, a new one would pull up as the last one left. That was the first time I'd seen a Big Bus.
Let's Jet, Kids! uses affiliate links.  As an Amazon (and other networks) Associate, I earn from qualifying purchases.  It is no extra cost to you.  
Fast forward a year-and-a-half, we were booking a trip to London. We weren't renting a car, and assumed we would just take the Underground everywhere we went. That was really convenient at times, but I also realized that if we were underground during our travels, we would miss everything above ground. And I wanted to see everything!
That's when I remembered Big Bus Tours. I decided to look them up and see if they served London, which they did!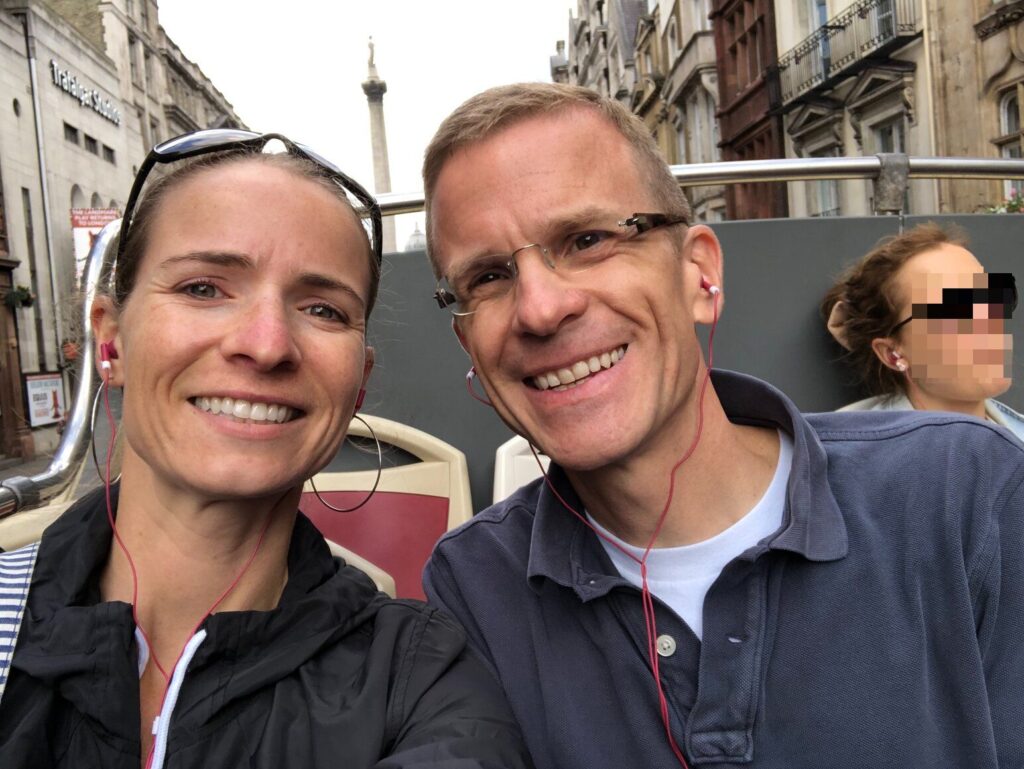 I was so glad we chose this route. Here are a few reasons Big Bus Tours is the best tour company for big cities, and why I will be using them again in the future!
Convenient Stops and Frequent Pick-up/ Drop-Off
I looked at the map of the Big Bus Tour in London and saw that the main hub was near the Victoria Station. Our hotel wasn't far from here (I wanted to stay somewhere close to Buckingham Palace.) By Main Hub, I just mean that they had people out on the sidewalk to help you purchase tickets, AND this was the starting point for the route each day. Busses began at about 8:00 am and would make their way through the route.
The tour made so many stops throughout London that we were able to get everywhere we needed just using the tour. The only time we used the Underground was when we needed to get somewhere quickly, so we would go directly there using the train, rather than sitting on the bus through all the stops.
When the bus stopped in a location we were interested, we simply got off and spent however long we wanted exploring. When we were done, we came back to the drop-off point and hopped back on to continue the tour.
The bus has a few routes/loops with a few transition stops that you can hop-off one route and jump onto a different bus that will take you on a new loop.
It was a really convenient way to get around London, and we were never waiting too long for another bus to arrive!
Included Tours in the Ticket Price
The Big Bus Tours come with a pre-recorded audio tour, so you can learn your way around a city! These tours are filled with facts and interesting history wherever you visit. They also mention points of interest in case you'd like to hop-off and explore more.
A few of the main routes also had LIVE tours. A staff member would sit up top and guide you through the city. The live tours were great because you got tidbits of information and recommendations around the city that the pre-recorded audio tour didn't have. These live tours were a great tour.
My favorite, though, was the included walking tour. We just happened to be on the bus at the right time when they announced that the walking tour was about to start at the next stop we were coming to. It was a tour that taught a little history as we walked, and then led us to the Changing of the Guard at Buckingham Palace (as well as at the Horse Guards). These were really fun to see, and were especially fun because the guide knew exactly where to go, where to stand to get the best view, how to avoid the crowd, and all the little tricks that we wouldn't have known otherwise. And it was NO EXTRA CHARGE!
Included Extras
By now, hopefully you realize how Big Bus is the best city tour. But if not, I'll continue…
In addition to live guides and walking tours, the ticket we purchased also came with one free river cruise down the Thames River. This was a really, really cool extra that we didn't have to pay extra for. (Seeing London from the river is a must-do, so we were happy this was included!)
Wi-fi is also included on the bus (but we were too intrigued with the tour to look at our phones!)
Many of the Big Bus tours also offer a free night-tour in their ticket. Seeing a city at night is always really cool 🙂
There is SO MUCH VALUE in a ticket for Big Bus Tours. We had one booked for a trip to Rome this past year, and we were sad to have not gone on that trip. But when the world is open and safe to travel again, we look forward to using Big Bus Tours to get the most out of every city we enjoy!
Big Bus Tours Are Available in Many Worldwide Cities
After London, we went to Ireland. We hadn't booked a Big Bus Tour in Dublin beforehand, because we figured we wouldn't need one there. While we did a lot of walking and saw a lot that way, we realized we were missing out on all the info and history of Dublin that we got in London.
We quickly found the next Big Bus stop we could, got on the website, and purchased a ticket. Then, you just show your purchase on your phone to the bus driver and he prints out a ticket receipt for you (do not lose this!! You have to show it when you get on the bus.)
Are You Convinced?
Visit some of your favorite cities with the convenience of Big Bus Tours! Hop onboard with your ticket, find a seat (open air on the upstairs!) and enjoy a tour of the big city! Get off where you please, do some exploring, and get back on to be taken to the next spot! Not only is Big Bus Tours a great and convenient mode of transportation, but you get a great audio- or live-guided tour as you drive around, included extras, walking tours, and different routes so you can really cover your city-of-choice to the fullest!
Check out some US destinations below-
Big Bus Tours currently is using extra hygiene and safety measures, including reduced bus capacity, PPE for staff, hand sanitizer onboard, and cleaning between tours.
And if you are outside the US, here are some great tours!
Singapore, Hong Kong, Paris, and more!
Let us know what great tours you find in the comments!
You May Also Like: