South Padre Island is an incredible place for a family vacation! There are so many kid-friendly things to do in South Padre. From Sea Turtle Rescues to pirates and more, it's amazing to find great beaches in Texas.
Let's Jet, Kids! uses affiliate links.  As an Amazon (and other networks) Associate, I earn from qualifying purchases.  It is no extra cost to you.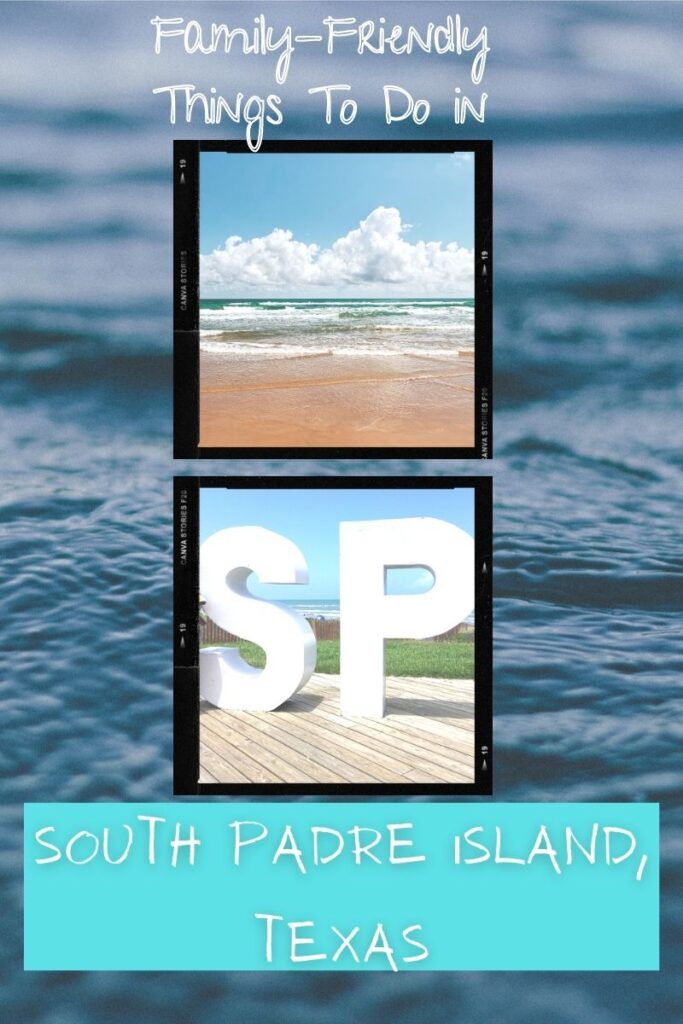 How did we end up in South Padre?
We had just made our first visit ever to a Great Wolf Lodge and the kids had such a blast that I started looking for vacations to destinations with big waterparks.  As I googled "waterparks", I found a resort in South Padre.  The waterpark looked incredible. 
But I had never heard of South Padre, so I started researching more about the destination and saw how fun it looked.  It is a beach destination (hence the "Island" in its name.)
As I searched thru things to do there, I realized I didn't want to spend the week at the waterpark, but to go exploring through the town. 
And I realized, we have a Great Wolf Lodge not far from where we live, so I didn't want to fly to another destination to go to a water park. 
So that's how we found out about South Padre Island.  And we never went to a waterpark there. We didn't need to.
Does South Padre Island get Hurricanes?
Technically, yes. But it's been less common for hurricanes to push through where South Padre is compared to places like Florida.
The most notable hurricanes that hit South Padre were Hurricane Belulah in 1967, in 2008 by Hurricane Dolly, and more recently Hurricane Harvey in 2017.
These all occurred in July, August, September, when typical hurricane season is a factor in any travel to the southeast US hurricane zone.
Overall, 40 have hit in the last 90+ years.
When is the Best Time to Go to South Padre Island?
US News notes September to February as the best time to visit South Padre Island. It's not hurricane season, and it's not spring break, which tends to get a little wild.
That said, January, February and March are cooler months typically hitting in the low to mid-70's.
We visited in early June and enjoyed hot weather, average crowds, and great beaches. I felt like end of may and early June was a great time to go to South Padre.
Where is South Padre Island
South Padre Island is located at the very southern tip of Texas.
Why should you visit all the way in southern Texas?
Well, let's start with 34 miles of beautiful beaches. The island is long and narrow and surrounded by beautiful waters.
The island's website also says that it's the only tropical island in Texas!
What Airport goes to South Padre Island
We flew into Harlingen airport (Valley International; HRL) and had about an hour or so drive to get to South Padre Island. 
Brownsville Airport is about 30 minutes away, but only served by a few airlines.
The San Antonio airport is about 4 -1/2 hours away.
Where to Stay in South Padre with Kids
We stayed at The Hilton Garden Inn, which was a great location. It was a beachfront hotel and not far from some great attractions we wanted to visit.
Just down the street was the Sea Turtle Rescue, Birding Center, and other great beaches if you feel so inclined to find another beach.   We had four kids with us and had a lot of fun things to do in South Padre nearby.
South Padre Beaches
There is a great beach right outside the Hilton Garden Inn in South Padre.  We were very happy here, though we did venture and find other beaches as well. There are different beach access points if you'd like to try a different spot.
There are many big, discount merchandise beach stores on the main road thru the island and we stopped in one and grabbed a few boogie boards.  We had so much fun in the waves with the boogie boards that we went back to a store and bought more boogie boards (bigger ones, so the adults could join in the fun!)
Sea Turtle Rescue Center – South Padre Island
My daughter had just finished kindergarten where she did her final report on sea turtles, so when we saw there was a sea turtle sanctuary, we knew we had to check it out. It looks pretty small from the outside, but it's like the wardrobe in Narnia. You get in and its quite large. You start looking at a bunch of rescued turtles in the room you enter. Then you keep walking thru and eventually go down to an amphitheater where they have a great presentation on sea turtles. This was a really cool experience to both see the turtles and to learn about them.
Pirate for a Day
My son's favorite was probably going aboard a Pirate Ship for a day as a pirate. This was really cool. The whole staff was dressed as pirates and did an entire interactive day with the kids onboard as we sailed on the ocean. Even if you have no plans to go to South Padre, check out their page and look at how fun this looks! https://www.ospreycruises.com/the-black-dragon-pirate-ship/
They got Pirate certificates at the end of the cruise, gold coins, got to practice swabbing the deck and talking like a pirate. There is food/beverages available for purchase onboard as well.
South Padre Birding and Nature Center
The last outing we did was to the South Padre Birding and Nature Center.    We began the visit by going up the 5 story observatory tower to overlook the whole marsh. 
Then, you can walk all day (or less, whatever you want) on a boardwalk that goes thru a marsh where plenty of birds and butterflies reside. 
There are also said to be American Alligators in the marsh, which many have seen, but unfortunately, we never spotted. 
Birding and Nature Center
More To Enhance Your Trip To South Padre Island
Eco and Dolphin Watch Tour of South Padre Island– Take the family on a 1.5 hour boat ride to watch dolphins and see the island!
Parasailing Adventure in South Padre– experience South Padre Island from the sky!
South Padre Island Sand Castling Experience– this fun family-friendly experience will give you pro tips and tools. Choose 1 or 2 hours.
I'm glad I felt inspired to look for a waterpark destination or else I would have never found South Padre Island, Texas.  It was such a great family destination that fulfilled interests of both kids and adults. 
It had great learning opportunities that were FUN, and plenty of relaxing and fun beach time. We were not short on things to do in South Padre Island with the family!
---
Check out these hotels in South Padre as well:
Beachfront Holiday Inn IHG Resort
---
Want more beaches? You may like:
Best Beaches in Olympic National Park
Our Favorite Place to stay in Playa Del Carmen