Fun Facts About Venezuela for Kids – Plus Food and Crafts
Join us as we continue around the world…from home! This post is all about Venezuela and is full of fun, food, crafts, and fun facts about Venezuela for kids.
Let's Jet, Kids! uses affiliate links.  As an Amazon (and other networks) Associate, I earn from qualifying purchases.  It is no extra cost to you.  
We take time to "visit" many countries and learn about them. We spent time learning and finding some Venezuela facts for kids, tasting some arepas, trying to make lightening to mimic a cool phenomenon, and more!
Make sure to check out my other posts about other countries in South America!
Books about Venezuela for kids
We love using our Lonely Planet books to learn about different countries around the world. These came in handy while learning some fun facts about Venezuela.
There's a large, beautifully photographed version as well as a kid's version. We find fun info in both. See here for more info on why we love them.
Kids Books to learn about Venezuela
Venezuela by Aimee Houser
You can most likely find this book at the library! It's a great resource that give an overall picture of Venezuela with plenty of facts, history, and culture to learn about
Venezuela: Enchantment of the World by Terri Willis
Another book filled with fun facts about Venezuela. Read about the natural landscape, history, economy, people, and daily life in Venezuela.
Dancing Hands by Margarita Engle and Rafael López
This is a beautifully illustrated story based on true events. A young girl, Teresa, has to flee Venezuela during wartime. They escape to the United States, where the Civil War is present. Abraham Lincoln is president, and he has just lost one of his sons. In his grieving, he invites the now-well-known Teresa Carreño to play the piano for him at the White house.
Dancing Hands is a beautiful story and has a cool Historical Note in the back with more info about the famous Teresa Carreño.
The Day You Begin by Jacqueline Woodson and Rafael López
This book isn't so much about Venezuela itself, but about a boy from Venezuela that moves to a new place and feels out of place. It focuses on how children can feel different in unfamiliar situations, but how they can grow and thrive once they start sharing and being who they really are!
Beach in Venezuela, Image by PublicDomainPictures from Pixabay
Fun Facts About Venezuela for Kids!
Here are some fun facts about Venezuela to get the kids interested.
Venezuela is located in the northern part of South America.
There is plenty of beautiful natural features to Venezuela: mountains, beautiful beaches, rivers, waterfalls, rainforests, and grasslands.
Venezuela owns over 300 islands/keys, though only one has a decent size population inhabiting it.
The coastal areas are the highest populated areas, even though it's only about 3% of the land in Venezuela.
Caracas- Image by Juan Carlos Rodriguez Casmartiño from Pixabay
Caracas is the capital of Venezuela and has a population of about 6 million people.
The Orinoco River and all tributaries flowing to it make the 3rd largest river system in South America at 1,590 miles. It flows from the mountain rainforest and down to the Atlantic Ocean. Many parts of the river are about 4 miles wide.
Angel Falls is the world's tallest waterfall, located in Canaima National Park.
Venezuela is home to numerous animals species, including jaguars, vampire bats, manatees, tapirs, dolphins, storks, crocodiles, and river otters.
Tarantulas are considered a delicacy in some indigenous tribes of Venezuela.
The biggest factor of Venezuela's economy is oil. Venezuela has the largest amount of barrels of oil underground in the world, and still produces nearly 3 million barrels each day. The United State purchases about half of all Venezuela's exported oil.
Venezuela does not grow enough food to feed its population; however, it makes so much money from oil exports that it has enough money to import food.
The Quick History of Venezuela
The first people to inhabit Venezuela came from Asia 20,000 years ago. They came by way of Russia, to Alaska, and then south over many years.
Europeans, including the famous Christopher Columbus, arrived to Venezuela in 1498. Word spread about the discovery of this land, which led other explorers to come.
Amerigo Vespucci arrived and was reminded of the canals of Venice when we saw the shallow waters of the country. He then named it Venezuela, meaning "little Venice."
Since Venezuela is the farthest north country, it was a convenient landing spot for European explorers. This, unfortunately, led them to set up settlements and begin enslaving the local people to work for them in their quest for wealth.
Europeans also introduced diseases to the locals. Thousands died from Smallpox.
While the natives started to resist new settlements, many Spanish quests came to a halt. However, they kept exploring other parts of the country and set up settlements elsewhere. By the 1600s, Spanish settlements were all across the area and Spain had control of Venezuela.
The Spanish brought over horses, cattle, and animals that South America had not seen before.
In the 1700s, chocolate became popular in the United States. Venezuela had many cacao plantations and played a big part in chocolate production, strengthening its economy and making plantation owners rich.
In the 1800s, Spain started facing its own conflict at home, making it an ideal time for the native people of Venezuela to also start resisting again. Through ups and downs of being free of Spain and then being back under Spain's control, Venezuela finally got its independence in 1830.
Languages of Venezuela
Spanish the the most widely spoken language in Venezuela, but the government actually recognizes over 30 languages from the indigenous people.
Culture of Venezuela
A few more fun facts about Venezuela include the culture and life.
Photo by Ronald Rivas on Unsplash
Music of Venezuela
The most popular music in Venezuela is joropo, which is a quick-beat type of music played with a plains harp.
Another popular kind of music is gaita, which is mainly made of vocals and drums. It's an improv-style of music in terms of lyrics. It is often heard during Christmastime. (listen to gaita here on YouTube)
Here is a fun, kid-friendly video explaining the music of Venezuela.
Beauty Pageants
Beauty Pageants are a big deal in Venezuela! Girls will even go to beauty pageant academies to learn about how to present themselves and perform in a pageant.
While some people see the pageants as receiving too much attention, others view it as a way to show pride in their country.
Sports in Venezuela
If you think soccer in Venezuela is popular, you'd be right.
However, the most popular sport in Venezuela is actually baseball!
People in Venezuela also enjoy horse racing, basketball, and cycling.
Food of Venezuela
Like other countries in the world, lunch is the largest meal of the day in Venezuela. Many jobs in Venezuela give a two-hour (or more!) lunch break, allowing workers to go home and spend the meal with their families.
A major ingredient in Venezuela is corn.
The three most popular foods are arepas, cachapas, and pabellón criollo.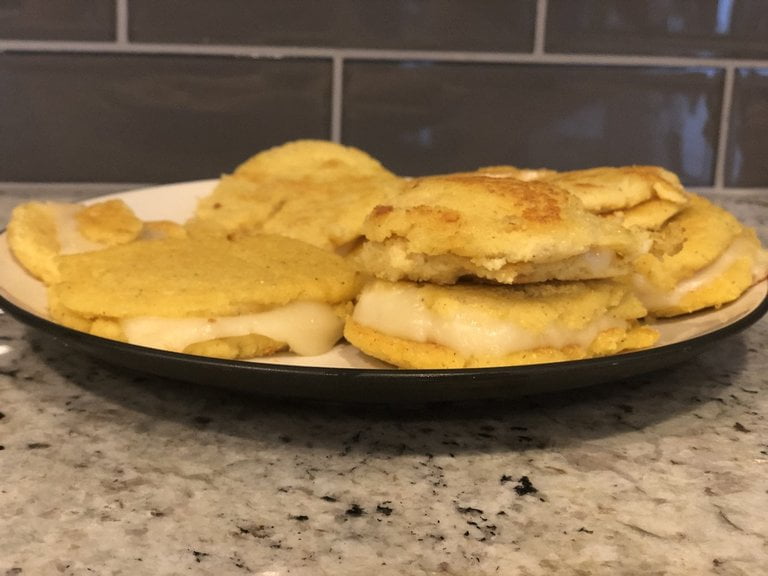 Arepas are a popular meal in Venezuela. (These are also popular in Colombia! Make sure to learn about Colombia and make some arepas!)
Pabellón Criollo is also a traditional meal in Venezuela. It's made with beef, onions, peppers, and served with rice, beans, and plantains.
A traditional dessert in Venezuela is often carrot cake or coconut cake. Churros are also popular!
Activities all about Venezuela
Catatumbo Lightning
Catatumbo lightning is a phenomenon that only occurs in Venezuela. For almost half the year, lightning fills the sky for about 10 hours a night over the Catatumbo River.
We tried to make our own lightning. It kinda worked, but not really. We heard lots of static and sparks, but never saw the spark. If you'd like to try it, here's the tutorial we used. I'd love to know if it worked for you!
Here's what you'll need:
mason jar
aluminum foil
dryer sheet
thumbtacks
balloon
Make a Harp!
The harp is an important instrument in Venezuela. Follow this tutorial on Little Ladoo for making a simple play harp at home. Though do be careful with the nails on the other side. Add some tape or sticky tack to protect little hands.
You'll need:
Cardboard
scissors (or box cutter and a cutting mat)
Nails
Rubber bands (smaller ones work best)
Template (provided free in the tutorial)
Have a beauty pageant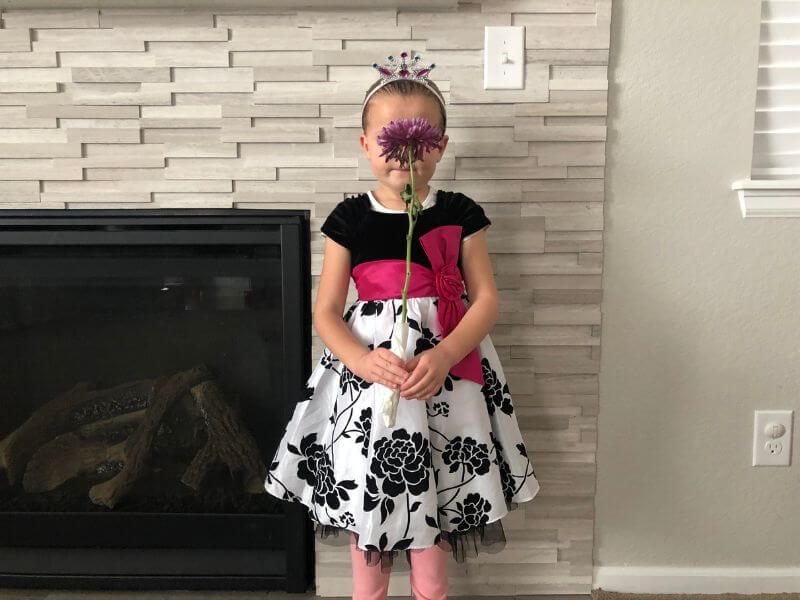 Beauty Pageants are very important in Venezuela. They are a way to show pride in oneself and their country.
You can have your own mini beauty pageant at home. Get dressed as beautifully as you can. Ask some interview questions. Take some head shots. Have a talent show. And crown a winner!
Some interview questions may include:
Why do you want to be a beauty queen?
What will you do to impact others with the title of beauty queen?
Where will you go first after winning?
How can you help others?
What is your favorite book?
What are some of your strengths/talents?
All About Venezuela for Kids
Venezuela may not be on people's top travel list at the moment due to political instability, but it is a gorgeous country that deserves to be known! Venezuela is full of history, culture, traditions, and beauty. I hope you have learned a lot of fun facts about Venezuela in this Venezuela for Kids post.