We all know that taking a vacation is an investment. And it's a good one! It's not always convenient or timely to spend a ton of money though. And when your family is a little bigger in numbers? That's even tougher.
Let's Jet, Kids! uses affiliate links.  As an Amazon (and other networks) Associate, I earn from qualifying purchases.  It is no extra cost to you.  
We have 4 kids, so we've tried and tested a few ways to save, and are always on the lookout for more ways to have a budget family vacation. I've put together tips on how to plan a vacation on a budget when you have a big family! Follow these money saving tips for planning an affordable vacation when you've got a big family!
(These tips are great for any size family; I just had big families in mind because that's how we travel and it can be tricky!)
1. Flexible Travel Dates
The biggest trick to getting that affordable family vacation is to be a little flexible. Certain days of the week (often Tuesday, Wednesday, and Saturday) are cheaper to get plane tickets on. Even a $30 difference in a fare can add up quickly with a large family! So try and stay flexible.
Additionally, hotels are often cheaper during the weekdays than on weekends.
If you're able, try to travel during "mud-season" or "off-season." We often find that October and May are more affordable times to travel! It's not hot, summer weather yet, so many tropical and beach destinations are more affordable. And it's not quite cold enough and snowy enough for ski season, so mountain towns often have deals! Even if it means making a long weekend out of it, be as flexible as possible and you can save a lot!
The best part about flexible travel schedules is that sometimes it amounts to a longer trip! We went to Hawaii a few years ago and we were only going to go for 7 days. While looking up plane tickets, it saved us hundreds of dollars to fly out 2 days later than we originally planned. We saved about $250 per ticket more for staying two days longer, and the hotel we were at was only about $200 per night. So we SAVED money by staying longer! The savings from the airfare far outweighed the price of the hotel stay. Win-Win!
2. Sign Up for Flight Alerts
A few years ago, we went to Yosemite with the kids. We had always wanted to go, but it wasn't financially wise at the time. Plane tickets for everyone were so high. Luckily, I joined a few airfare email lists that alert me when a price has dropped on a certain destination.
You can use Kayak, Expedia, Hotwire, Skyscanner, and Airfare Watchdog or other booking sites and find deals. You can create price alerts for specific routes you are looking for on most of these, and have an email waiting for you when that route's fare drops!
Using email price alerts is how I found super cheap Round-trip tickets to Fresno for our Yosemite trip. We got RT tickets for around $50 each!
You can also check out Google Flights and click around for different dates, times, and airline combinations to get the cheapest flight.
Flying Frontier:
ALSO, very important, is to sign up for the email lists of many different specific airlines. Then you can know when they are running a sale or promo code. For example, I get emails constantly from Frontier Airlines with coupon codes and deals ALL.THE.TIME. They occasionally have $1 flights (plus taxes and fees). For a total of about $15 each way, they offer select destinations for this crazy cheap fare!
If you do fly Frontier often (at least a few times a year), I would sign up for their Discount Den membership. It's about $60 per year and will give you access to lower fares! They also occasionally run deals where a child can fly free with a Discount Den member (1 free child for each 1 paying adult). Note that these BOGO child fares do have very select dates. I consider it more of an added bonus if the dates work out for a free ticket!
3. Pack Light and Pack Together
First, figure out if your airline allows a checked bag in its fare. If so, great! Pack away! More likely though, you'll be paying a-la-carte pricing for each piece of luggage. Here's how to get buy paying the least:
First- do you really need 3 different pairs of shoes for your trip to the beach? Are you really going to wear 6 different dresses on that cruise? Maybe so, maybe not. Try and figure out what you are actually going to use. If it doesn't have a purpose, leave it home. Too often, people overpack and come home with a suitcase full of half-used items. If it's not essential to your trip, don't bring it.
Which leads me to the next savvy packing tip.
Since we usually have to pay for each piece of luggage we check, and that seems to be more and more common on many airlines these days, we make sure to always combine suitcases.
Get the biggest duffel bag or suitcase you have. Then pack 2, or sometimes up to 3, kids into the same suitcase. Kid's clothes don't weigh that much (especially if they are little kids!) This trick can literally save hundreds of dollars. Checking bags these days is anywhere from $30-$60 dollars a piece each way. It literally can cost more for your suitcase to fly than for you to fly!
My husband and I almost always pack into the same bag together. We wear what we can on the airplane. Wear the clunky shoes and pack the flip flops! This saves a lot of luggage space and, therefore, money!
SAVE EVEN MORE SPACE! We use Eagle Creek Compression bags to help make more space!
How to Take an Affordable Vacation with a Large Family!
4. Decide If It's More Affordable to Drive!
When it's just me taking a flight somewhere, I usually only go if it's a cheap fare. Last time I visited my sister, I spent $68 total on the RT flight. That made financial sense. If I drove, I would have had to fill the car about 4 times, costing significantly more than $68.
But with a large family? If wherever you are heading is within managable driving distance, the gas will be cheaper than buying a plane ticket; (Ticket Price) x (Large Number of People.)
We've recently grown fond of the idea of taking road trips. With a road trip, you pay for one tank of gas at a time, no matter how many people are coming! Plus, with a road trip, you can see so many things along the way!
Check out our Ultimate Road Trip post for seeing the Northwest USA!
5. Use a Rental Home Instead of a Hotel
Renting a home (or condo, or other dwelling) is quickly gaining popularity! We just started using rental homes two years ago, and it has really paid-off.
When you're traveling with a large family, using a rental home makes financial sense in SO many ways.
You don't need to buy multiple rooms – our family doesn't fit in one room, so we end up having to book two rooms. And then we aren't all together for vacation!
You (typically) get full access to a fully-equipped kitchen. This saves a ton of money on having to eat out! We recently went to Aspen, Colorado with the 4 kids in tow and didn't eat out once. In a typical town, that would have saved hundreds of dollars! In Aspen? Probably thousands! (Ha, maybe I'm exaggerating, but everything is more expensive in Aspen.) Anyway, we packed up some easy breakfasts, lunches, and pre-made some dinner meals and brought them to heat up. If you are traveling on an airplane, you can always stop at the local supermarket and stock up on items as well. It's always cheaper than eating out 3 times a day!
You have extra space for hanging out– after a long day of hiking, exploring, playing, or whatever is it your family does, it's nice to have a common area where everyone can be together and still have plenty of space! We always bring games and books for when we've finished our day exploring, but aren't quite ready to go to bed.
(If you DO use a hotel, check out this post on why we love Hotels.com. Spoiler- You can get free nights!)
As an example- If you've always wanted to take the family to Mexico, but financially can't afford the luxurious beachfront hotels…did you know there are tons of apartments and houses you can rent, or budget hotels to stay in? A quick search at Hotels.com (yes, you can book rentals there, too!) for Cancun shows apartments and hotels downtown for $20-$30 a night!
Check out this budget-friendly hotel in Cancun! It may not have all the amenities, but it's downtown, so very convenient!
Or this hotel in Nuevo Vallarta. You can get multiple rooms for a long weekend for what one room in a fancy hotel would cost!
Miami Inn Hotel looks a bit brighter on the inside and has a pool for the whole family to enjoy 🙂
It's all about perspective and the opportunity to travel. My point: if your heart is set on going somewhere that seems unreachable, there are great, cheaper options that can make it happen!
6. Eat IN a few times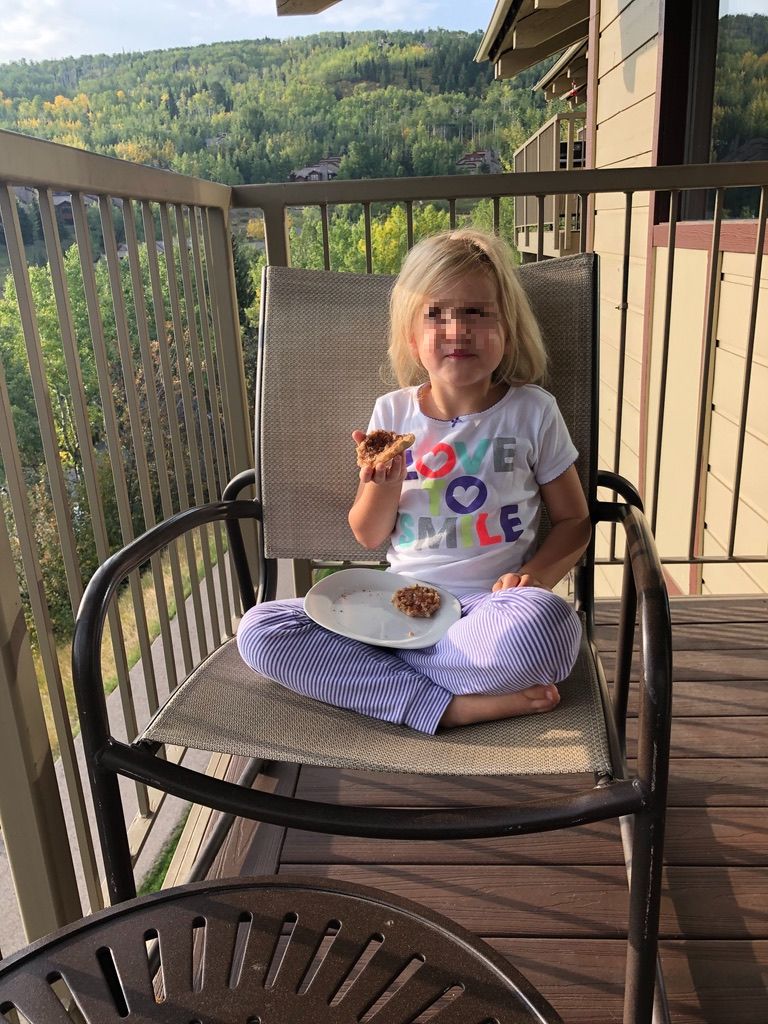 I know, I know. Food is a HUGE part of culture and getting a feel for the city you are in. But we're talking about traveling on a budget with a big family!
Maybe pick a few meals to go out and splurge (if your budget allows) on local cuisine. But also stop at the store grab some oatmeal cups, yogurts, granola bars, individual frozen meals, and PB&J fixings. Even if you're staying in a hotel, there's usually a mini-fridge and a microwave. That often is good enough for some simple breakfast and lunch preparation. With a big family, eating IN once or twice a day can save a lot of money on vacation!
You can also always search for that budget hotel that offers a continental breakfast. Not having to pay for breakfast can be a huge savings, and it's convenient to get exploring quickly without having to find somewhere to eat first!
7. Use Credit Cards and Points to Earn Free Travel
I'll admit right now, I am not a guru in credit card travel. But I've been reading a lot about this lately and feeling like I need to get into this game. If travel is your end goal, then using a credit card with travel perks can make your points go farther. Here is a post by a fellow blogger, the travel card guru, who gives the basics and highlights of some great credit cards for travel!
>>> Read Next: 35+ Tips to travel on a budget! <<<
8. Travel to Affordable Alternatives
I know, sitting in an over-water bungalow in the French Polynesia looks amazing. I'd love to take my family there as well. But the truth is: that's not going to happen. Unless you win a sweepstakes, I'm not sure how to make that qualify as a budget vacation.
But I do know there are places with beautiful, blue, waters steps away that you can visit for less than $1,000 a night. (Mexico, Florida Keys, to name a few).
So take what your dream is (Beautiful blue waters, climbing a mountain, scuba diving…) and turn it into a reality that is practical for your budget. Maybe instead of Tahiti, you go to Mexico. Instead of the Alps, you go to the Appalachians or Rocky Mountains (Visit Vail Colorado, which feels like a Swiss town in the village). Instead of the Great Barrier Reef, try Cozumel, a great place for reefs, fish, and coral!
You can still have a similar experience of what you are looking for, even if it's not the exact location.
9. Lesser Known Waters
Finally, if you're just looking for a getaway that the whole family can come along without blowing your budget, try going somewhere that isn't super popular or up-and-coming yet. Years ago, a friend went to Gulf Shores Alabama. I saw her pictures online and thought "That's Alabama?!"
Years ago, Gulf Shores wasn't nearly as well known as it is today. But it was still beautiful, even though it wasn't popular. What little gems can you find that aren't the top tweeted destinations? Those are going to be more affordable vacations for the family.
Find somewhere you want to go, then look at cities around that location to stay in. You can still have all the fun and highlights of the desired city without spending a fortune on the accommodations.
Hopefully you found some good tips for traveling on a budget with a big family! These tips have helped us to be able to experience more affordable travel!